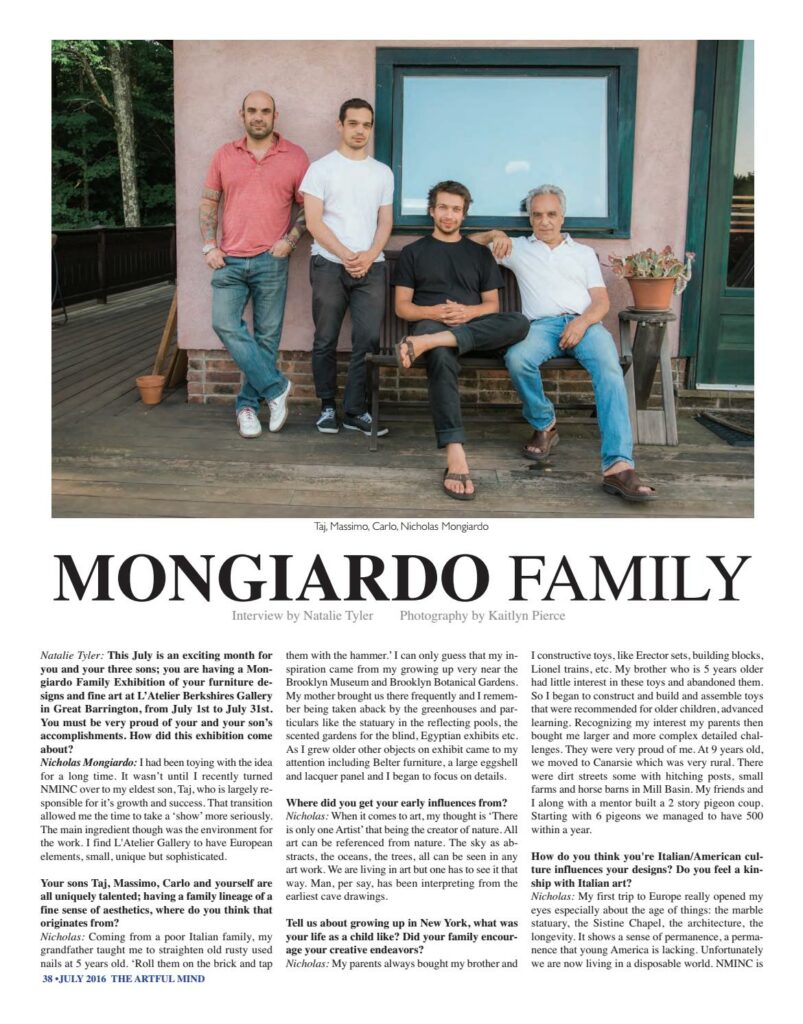 Mongiardo Studio Inc. has been restoring and creating custom made decorative arts of the finest quality for more than 40 years. Our roots are in French Art Deco as we have restored hundreds of pieces of the masters of the period.

From his internationally renowned furniture and design studio in Great Barrington, Massachusetts, Taj Monjardo creates an aesthetic body of magical things. You can nibble hors d'oeuvres and sip a Mai-tai on one of his incomparable tables, and think you're in Paradise. Unique yet functional, his best known works fuse the prismatic effects of polished, carved Acrylic to what is useful. His geometric abstraction, concentric bands, slippery color shifts, & glass-like edges alter our perception of the quotidian.

The reflective property of his surfaces captures movement and light in ways no artist has before. Monjardo has mastered the house-cutting edge of CNC technology, using the most experimental materials available. Taj Monjardo makes the exploration of form, texture, light and color into an adventure guaranteed to change the way we see what is around us, teaching us to want more of what he makes.