Each model is produced by a patent pending process with a visually dynamic finish that will never be seen anywhere else.  Inside a color changing, three dimensional body is a custom engineered core of tonewood with wings of rigid foam.  This process results in a guitar that is not only visually dynamic and 100% unique, but also plays and sounds amazing.  Tone and sustain are not sacrificed at all, they have only been praised.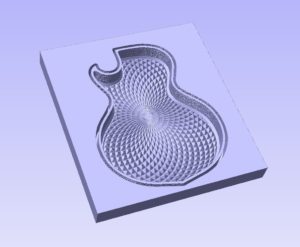 A 2″ thick blank of American made cast Acrylic is CNC carved to custom designs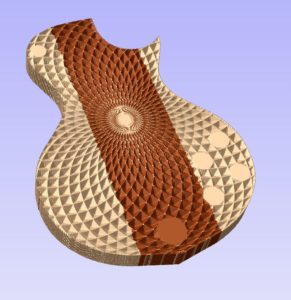 This is the custom engineered core.  The face matches the Acrylic carving giving a complete surface bond.  The center is tonewood, usually Mahogany but other species can be used for custom tone.  The sides are a rigid foam allowing the guitar to be very lightweight.